The Process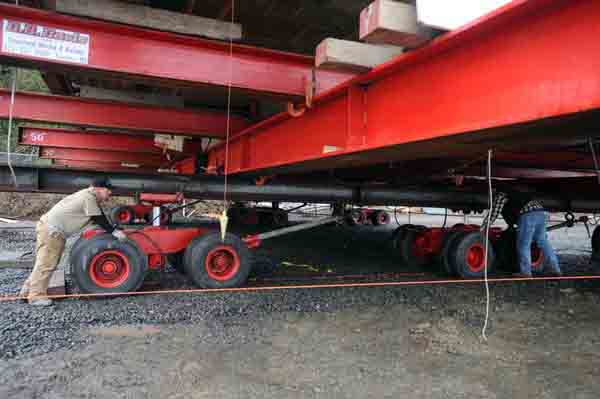 Process for Moving or Lifting a Structure

Whatcom House Movers determines if the building/structure can be raised / moved.

An acceptable route for transporting the structure is determined by Mover.

A Housemoving Contract is signed by customer and a deposit is given to the Mover.

Moving permits are arranged by Mover.


Mover correlates the route with the utility companies, police and fire departments, and public works.




Process of Loading a Building or Structure

Holes are made in the foundation of the structure.

Steel beams are inserted into the holes.

The steel beams are leveled and shored.

When it is supported entirely on steel beams, the building is raised hydraulically.

Wheeled dollies are installed to transport the structure.


A prime mover tractor is attached via a hydraulically controlled bolster beam mounte on the fifth wheel link of the tractor.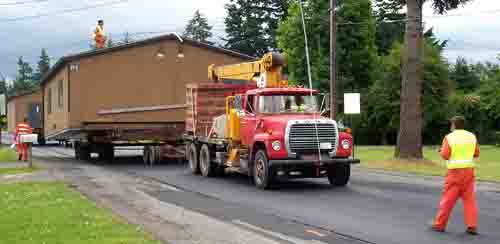 Process of Transporting a Building or Structure

A day and time to move structure is determined by Movers to be one that minimize business disruption.

Whatcom Housemovers' Crew are on site ready to relocate structure to new site.

Utility crews are on site to assist with removing and replacing of power lines.

Police and certified flaggers are on site to assist in the relocation of structure.

Actual move/raise of structure is relocated to new site.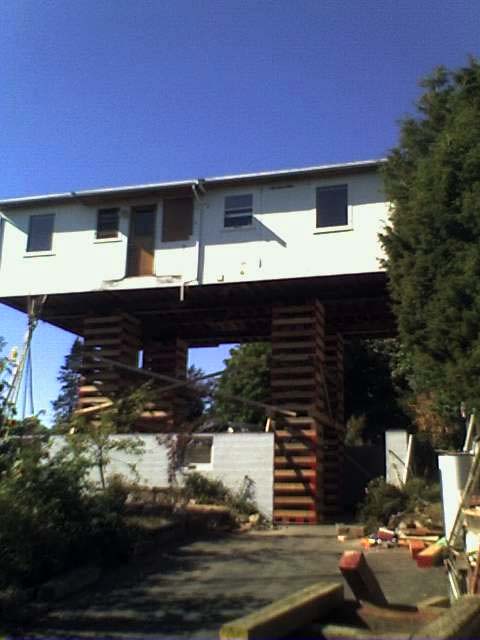 Process of Lowering a Building or Structure

Building/structure is place on a specific site previously determined by customer.

Building/structure is leveled and shored.

New foundation is installed by Mover or customer.


When the customer is ready, the Mover will lower building/structure onto new foundation.



The process of moving, lifting of a structure or building requires the careful planning and the coordination of many specialized workers. Whatcom House Movers recognizes the importance of this process and the importance of a satisfied customer. We are here to serve our customers.

A satisfied customer is one of our foremost goals. A list of customers is available upon request to any potential customer.